For clubs & course owners
Other bits
What is Oriento?
Oriento is an application & website that provides you with the tools needed to run on permanent orienteering courses and when you're finished you'll be given split timings to each control point, details about the route you took as well as speed, pace & distance data. It's totally free to use and makes using a permanent much more fun than simply walking around with a pencil.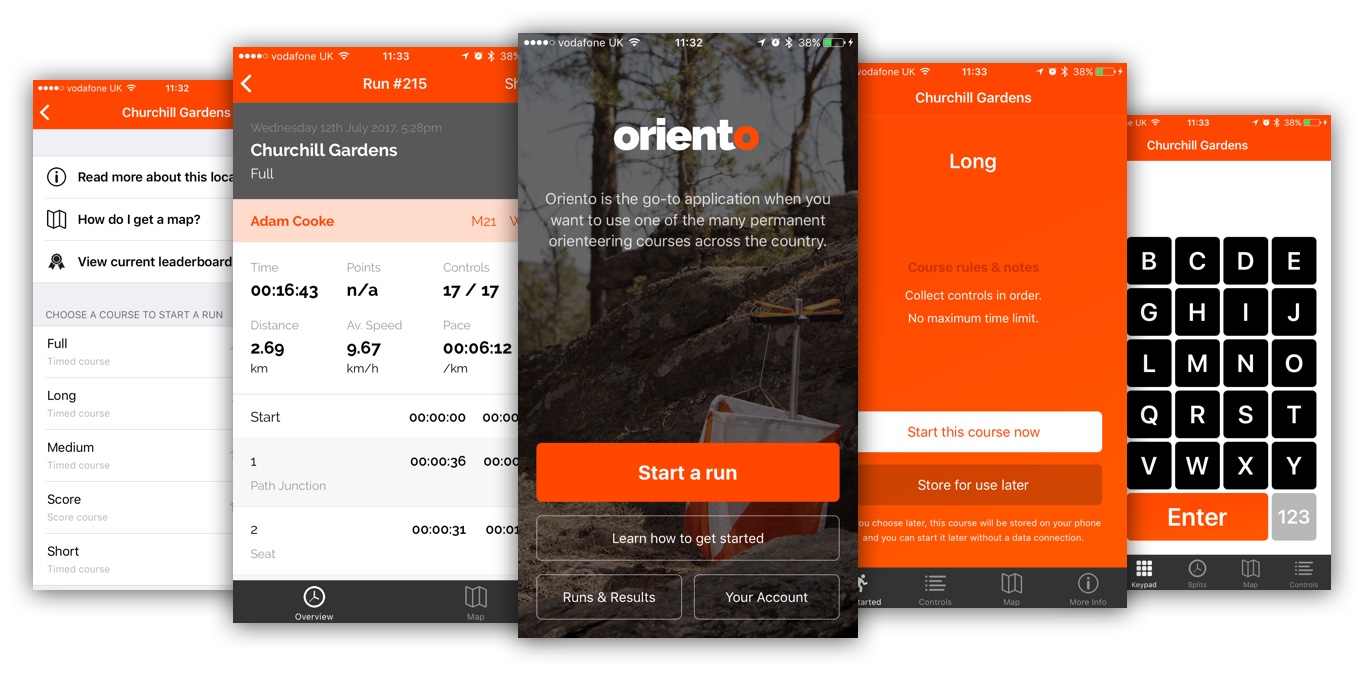 Where can I get the Oriento app?
Oriento is available for iOS and Android. You can download it from the App Store (for iOS) and Google Play (for Android).
How much does it cost?
There is no cost for downloading or using Oriento - it's all totally free. Some courses, however, may charge you a small fee for the map and/or access to their site.